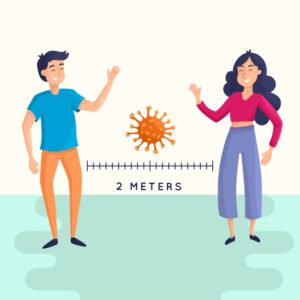 Screening: Checked Daily for any symptoms of illness
Sanitized before entry: ALL staff thoroughly sanitizes hands before entering the home
Social Distancing: Cleaners maintain a 6 Foot distance at all times through out service
Supplies: Freshly Laundered, Color Coded , Disinfectant supplies used for each cleaning
High Touch Areas: Hospital Grade cleaning supplies used to help disinfect high touch areas
Our Service is here to make sure that your environment is safe and healthy at all costs.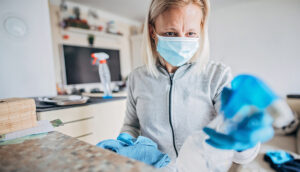 High Touch clean for Businesses 
With Our High Touch Clean it helps to minimize and maintain a clean space to prevent exposure to bacteria. Disinfecting Common areas are extremely important as they are likely to transmit germs.
We make sure to disinfect :
Main Door Knobs
Conference Room Tables & Chairs
Common space and Counter tops
Faucets and Sinks
Kitchen Areas
Appliance Handles & Buttons
Key Boards & Telephones
Bathrooms